Danish ECM-guitarist and composer Jakob Bro joins forces with two of Iceland's most prominent musicians in improvised music, Óskar Guðjónsson and Skúli Sverrisson, for a series of intimate live concerts.
In this unique Atlantic trio Jakob Bro, Óskar Guðjónsson and Skúli Sverrisson share a common interest in beautifully crafted melodies and instant composing. With a background in and love for diverse range of contemporary music styles, jazz, minimalism and film music the trio is creating soulful, melodic music with lots of air, meditative interplay and producing their common sound along the way as an experienced unit of improvisers.
Currently working with Joe Lovano, Midori Takada, Brian Blade, Charles Lloyd, Ambrose Akinmusire, Wadada Leo Smith, Palle Mikkelborg and many others, Jakob Bro is on the rise as one of the most sough after Danish musicians following a series of acclaimed albums on ECM Records. Jakob Bro's music and various ensembles are depicted in the film "Music for Black Pigeons" (directed by Jørgen Leth and Andreas Koefoed), which premiered at the 79th Venice Biennale.
The collaboration between Óskar Guðjónsson and Skúli Sverrisson started many years ago, and they have released two fantastic duo albums, After Silence (2002) and The Box Tree (2012) for which they received the Icelandic Music Awards for the best jazz album.
"If you put Stan Getz in an echo chamber, playing at the quietest volume possible, his breath audibly escaping around the reed, alongside someone playing a semi-acoustic bass with baroque-guitar technique, you'd get something roughly like "The Box Tree", a gorgeous record of duets between two Icelandic musicians, the bassist Skuli Sverrisson and the tenor saxophonist Oskar Gudjonsson."
Jakob Bro, Óskar Guðjónsson and Skúli Sverrisson first shared the stage together as a trio in 2022 by invitation from Reykjavik Jazz Festival.
Download Press Photos:
Photos: Anna Maggy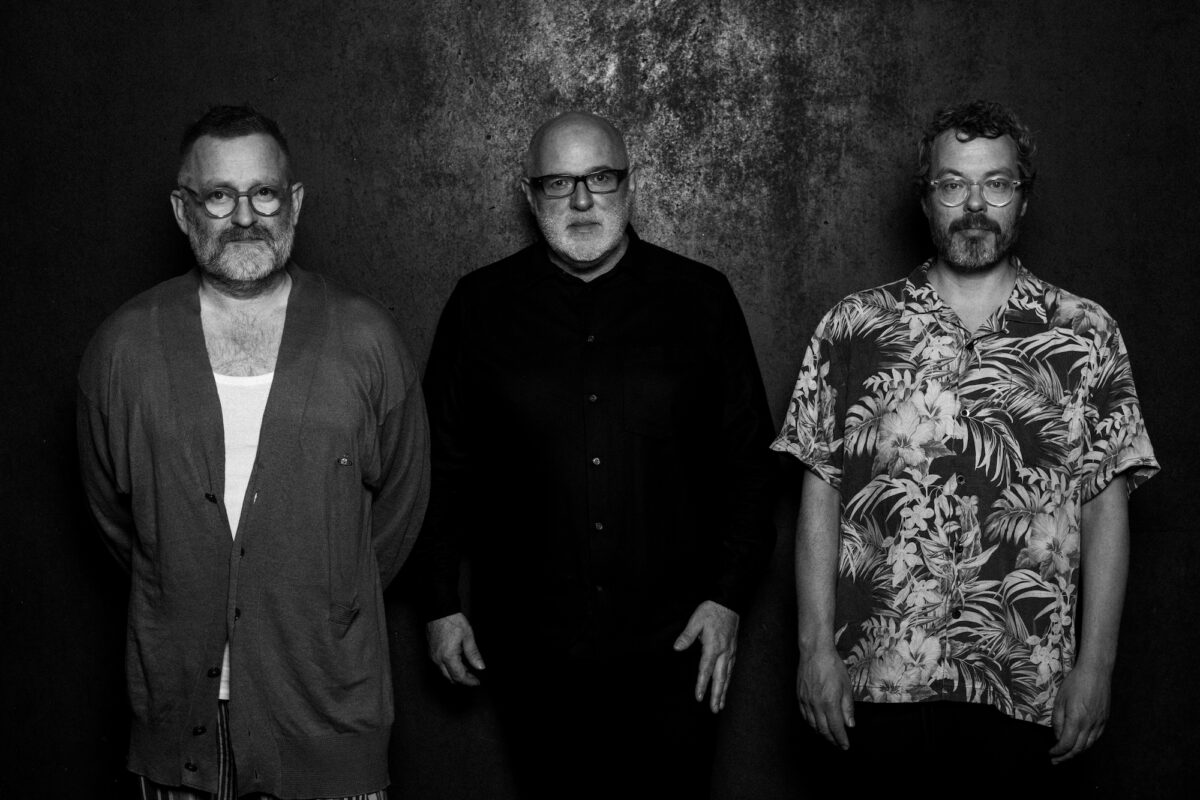 BIOS
Jakob Bro (b. 1978) is a guitarist, composer and ECM recording artist based in Copenhagen, Denmark. "Trying to put your finger on Jakob Bro's guitar style can be like trying to describe the essence of air," a critic once said about the Danish guitarist. Praised for his minimalist yet emotionally charged playing, he has released 16 albums as a bandleader featuring musicians like Lee Konitz, Bill Frisell, Paul Motian, Kenny Wheeler, Paul Bley, Joe Lovano, Jon Christensen and many others.
Óskar Guðjónsson (b. 1974) is a versatile tenor saxophonist and has contributed significantly to the jazz-scene in Iceland. He sees music as his vocation, be it actively as a saxophone player or as a composer and discoverer of new talent, and is regarded by his colleagues as an incredible talent. «Óskar is one of those rare individuals, a unique improviser with a very personal sound that has carved his own space inside our universal language of music» (Jim Black).
Skúli Sverrisson (b. 1966) is an Icelandic composer and bass guitarist. He has worked with musicians Wadada Leo Smith, Derek Bailey, Lou Reed, Jon Hassell, David Sylvian, Arto Lindsay, and composers Ryuichi Sakamoto, Jóhann Jóhannsson, and Hildur Guðnadóttir. Sverrisson is also known for his work as an artistic director for Olof Arnalds, recordings with Blonde Redhead and as a musical director for legendary performance artist Laurie Anderson. He runs the performance space Mengi.